Services
Understanding the investment needs of Illinois public funds, the creators of IMET established a platform for competitive fund concepts to meet Illinois governments unique investing needs. IMET seeks to provide attractive options for investment of core cash, liquid funds, bond proceeds, capital funds and one-to-three year dollars. In addition, IMET seeks to provide tools and resources to help Illinois public entities with investing.

IMET makes available to participants the option to utilize Separately Managed Accounts (SMA) from Meeder Public Funds. Meeder Public Funds, Inc. offers a complete range of fixed income and cash management solutions, as well as equity portfolios. Interested IMET participants may directly engage Meeder to provide customized investment management services through a separately managed account (SMA), based on their own unique needs. Though Meeder also serves as the adviser of the IMET Core Fund, any SMA is managed exclusively by Meeder, separate from IMET.
To download the SMA brochure, click here.
To learn more about SMA's contact Nick at nvaccari@meederinvestment.com

IMET offers Arbitrage Rebate Calculation Services (ARCS) through an agreement with Ice Miller. The ARCS are available to all IMET participants that issue debt and may incur a liability under the Internal Revenue Code and Regulations. IMET participants benefit from special pool pricing to IMET for the calculation services, and under certain conditions, participants can take advantage of the ARC Services at NO charge to the participant.
To learn more about IMET's ARCS, contact Sofia Anastopoulos

To assist IMET participants manage and report their debt, lease and IT subscriptions, IMET partners with DebtBook to offer DebtBook's powerful software solution at attractive pricing (for IMET participants).
GASB 87 and GASB 96 are changing the reporting requirements of organizations just like yours that have debt, leases and IT subscriptions.
Contact Sofia Anastopoulos to learn about this beneficial tool!

Participants have exclusive access to a MuniCast simplified cash flow forecast model that projects revenues, expenditures and associated balances into the future. This tool helps identify liquid and core segments of portfolios, enhance investment earnings and better manage market and liquidity risks.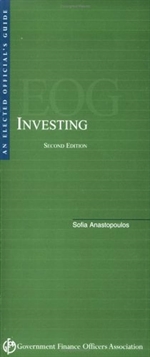 Investing public funds is different than other forms of investing. This is precisely why IMET has created the IMET Investing Encyclopedia: Ask Sofia… Presented in an easy-to-understand Question & Answer format. IMET's Encyclopedia is organized in the following components:
Policy Questions
Policy Components
Partners
Procedures
Investment Products
Portfolio Management
Fixed Income 101
Glossary
Key Takeaway
We hope that you will bookmark this resource and add it to your toolbox of investing.