Arbitrage Calculation Services
IMET offers arbitrage compliance services. These services (ARCS) are available to all IMET participants that issue debt and that may incur a liability under Section 148 of the Internal Revenue Code of 1986.
The compliance reports are provided by BNY Mellon, one of the premier firms dedicated to arbitrage compliance services for tax exempt debt instruments. IMET participants benefit from special pool pricing exclusive to IMET for ARCS. Under certain conditions, participants can take advantage of these services at NO charge.
IMET's desire is to provide the best available service and protection to participants that may be subject to the arbitrage rebate and yield restriction requirements. Toward this end, BNY Mellon stands behind the accuracy of its calculations, and agrees to pay all penalties and interest associated with a proven error by BNY Mellon. BNY Mellon will also pay or absorb costs of defending the basis of its calculations in the event of an IRS examination. BNY Mellon maintains errors and omission insurance in the amount of $100,000,000 per occurrence including ARCS.
BNY Mellon's team of 21 professionals has provided ARCS for over 1,000 issuers and more than 5,000 active bond issues with a total par amount of $200 billion. These professionals perform ARCS for various types of issuers and for issues with numerous complexities. Since the inception of this group over 30 years ago, it has prepared and issued in excess of 30,000 arbitrage rebate and/or yield restriction reports.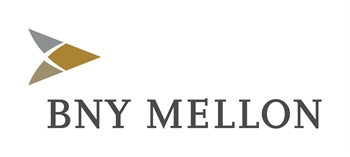 ---
For more information, please contact:
Sofia Anastopoulos - IMET Executive Director
630/571-0480 ext. 229
or
Deb Zimmerman - IMET Associate Director
618/665-4638
Or Contact BNY Mellon Arbitrage Compliance Group:
Brian Helming
214/580-1234
or
James Hatfield
214/580-1239