IMET Staff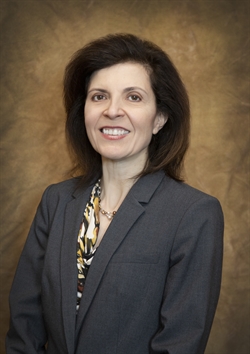 Sofia Anastopoulos
Executive Director
Sofia Anastopoulos, CFA is the Executive Director and Chief Investment Officer for IMET. She is responsible for all aspects of IMET operations and investment activity. Sofia has spent the past 15 plus years working with public sector entities in best practices in investment management. She started her public sector career with the Government Finance Officers Association, where she was responsible for the GFOA's treasury and investment management initiatives, including staffing its TIM committee, the committee that identifies and promotes best practices in treasury and investment management. She also served as editor of the GFOA TIM Newsletter which focuses on issues relevant to public sector investors, and as instructor for the GFOA and regional associations. While at GFOA, Sofia wrote Elected Officials' Guide Investing, 2nd edition, Introduction to Broker-Dealers for State and Local Governments, 2nd edition, and Introduction to Investment Advisers for State and Local Governments and numerous articles. After GFOA, she worked for an investment management firm with a primary focus on public entities, before founding Public Funds Consulting, where she advised public sector entities in investment management best practices.
She wants to ensure best practices continue to be implemented and enhanced at IMET and that the IMET legacy of competitive risk-adjusted returns and great service to participants continues strong. Sofia is a graduate of Northwestern University and received an MBA from DePaul University in Chicago. She holds the designation of Chartered Financial Analyst (CFA), the standard in portfolio management, and is a member of the CFA Institute, the Chicago CFA Society, Women in Public Finance, the GFOA, the IGFOA, the Illinois Municipal Treasurers Association, the Illinois City and County Managers Association, and the Illinois County Treasurers Association. She enjoys being active at the local level for these various groups.
---
Emlyn Bertsche
Public Funds Marketing Associate

Emlyn Bertsche is the Public Funds Marketing Associate for IMET.
Emlyn joined IMET in September 2019 with a strong background in association management. Emlyn has been involved in member outreach and development, education, event planning, marketing, and social media. She holds a B.A. in Communications from the University of Illinois at Urbana-Champaign. At IMET, she helps with our marketing efforts covering the entire state. She also manages our website and newsletter communications.
---